Oh, the joys of embellishment.  A designer dream come true.  This expert Seattle interior designer knows that 'it's all in the details'. And trims, aka passementerie, are the ticket for that signature appeal and final, finished look.
So what is  passementerie anyway? Passementerie or passementarie is the art of making elaborate trimmings or edgings (in French, passements) of applied braid, gold or silver cord, embroidery, colored silk, or beads for clothing or furnishings. There are numerous, excellent vendors that excel in the medium.  I first look at Samuel and Sons and  Houles.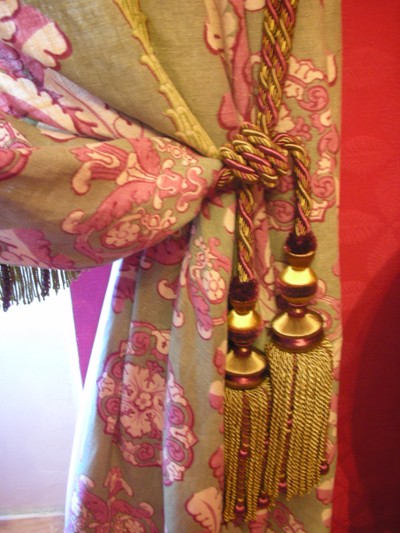 Houles
Samuel and Sons
Samuel and Sons
Do you wish you had a friend in the design business?
You do – call us 206-437-8000 or send a message faith@faithsheridan.com