Outdoor fabrics, also called performance fabrics, are a success story for designers and clients.  We believe many of life's best moments are spent outdoors. And now you can create a luxurious retreat without sacrificing your own style using the abundant collections of outdoor fabrics. Yes, it means worry free parties.

So what makes a fabric okay for outdoor use? For example, what is Sunbrella? "Sunbrella  began in the 1960s with the challenge of creating an awning canvas with a substantially longer lifespan than cotton. Sunbrella has become widely adopted for shade structures, marine canvas and upholstery fabric for both outdoor and indoor applications.
Our textiles are made with close attention to design detail, and engineered with robust performance characteristics that provide resistance to fading and degradation from sunlight and chemical exposure. The fabric is tactile yet durable, has industry-leading environmental characteristics, is easy to care for and offers long life – wherever it's used."
Definition: All Sunbrella fabrics are: 100% Solution-dyed acrylic fabric – Each individual Sunbrella fiber is color saturated from the inside out for a rich, fade resistant color that lasts even in extreme conditions. Water resistant – Sunbrella is treated with a fluorocarbon finish for water repellency.
Why are outdoor fabrics considered 'worry free'? and how do I clean them is a common question I'm asked. Can I believe the hype? Perennials fabrics introduced a 'Kidding Around Collection and this video tells the story.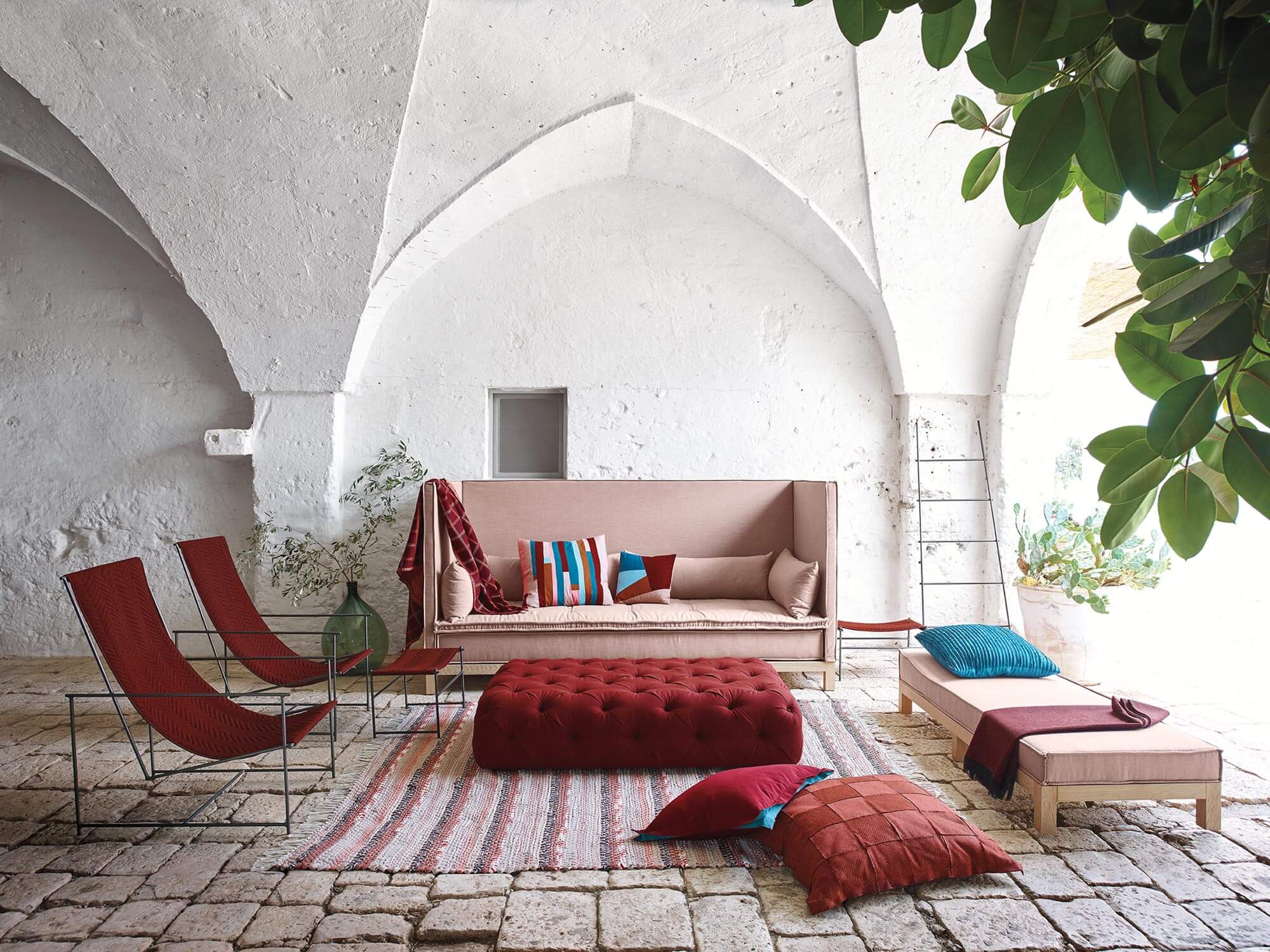 Now that you know the story about how outdoor fabrics equal worry free parties, you can move indoors and create the same thing. In fact, says Elizabeth Mayhew, "I am one of many designers who have turned to these high-performance outdoor fabrics for indoor use. It makes sense, given that our homes have become more casual and our rooms more multifunctional. We need fabrics that can withstand the diverse demands of kids, pets and entertaining."
Work with FSID on your next project for worry free entertaining outdoors or indoors. We offer a complimentary 30 minute call to discuss your project.
206.973.3743